300kg/h High Productivity Stainless Steel Lollipop Stick Making Machine Specifications :
| | |
| --- | --- |
| Payment Terms | L/C T/T Western Union |
| Keyword | lollipop stick making machine,lollipop candy making machine,,flat lollipop making machine |
300kg/h High Productivity Stainless Steel Lollipop Stick Making Machine Detail Introduction :
Lollipop Stick Making Machine
Lollipop Machine is used to produce lollipop candy, according to the different mold replacements can produce different kinds of lollipop candy, fully meet the recent consumer market demand for lollipop candy. The whole machine is made of 304 food-grade stainless steel with thickening treatment, which fully meets the food hygiene requirements.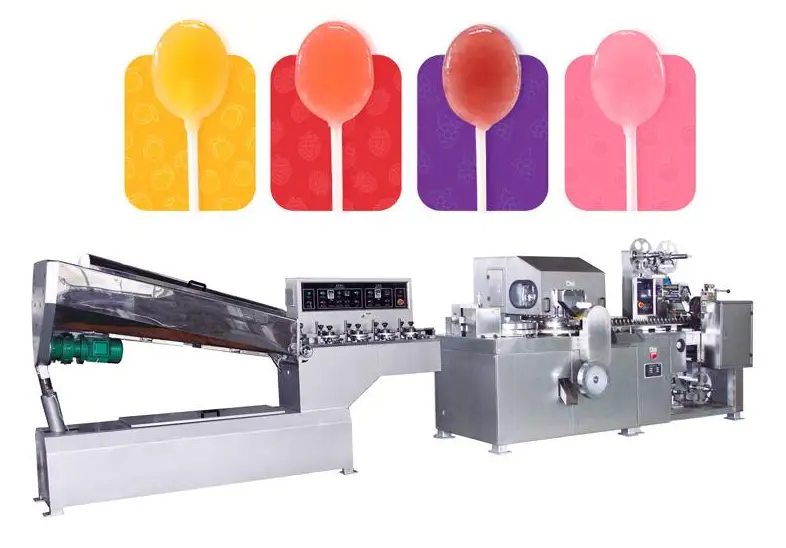 Small Lollipop Making Machine performance characteristics.
Lollipop Candy Making Machine performance characteristics.

1

Adopt PLC, more stable performance, programmed to automatically control the vacuum boiling sugar temperature, time, holding temperature, and pouring speed.

2

The large touch screen displays the process flow diagram, the working status of each part, and the setting and display of parameters such as temperature and pouring speed, making it easier for customers to operate and master.

3

The production capacity of Flat Lollipop Making Machine is 600kg per hour.

4

Variable frequency speed control to control the accurate flow of sugar liquid, stable quality of sugar paste.

5

The dynamic mixer completes the quantitative filling and mixing of flavor, color, and acid liquid online.

6

Conveyor chain belt, cooling system, and double demoulding mechanism ensure demoulding.

7

Various shapes of lollipops can be produced according to the different molds.

8

Optional chocolate quantitative filling systems can produce chocolate sandwich lollipops.

9

Replace part of boiling and device and mold, can produce fudge, core fudge, three-dimensional fudge, etc.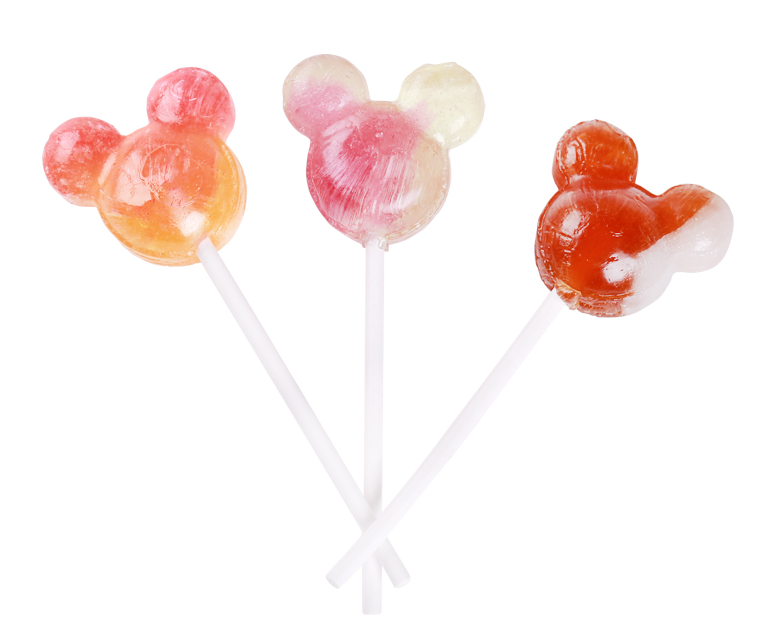 Lollipop Stick Making Machine Specifications.
Lollipop Stick Making Machine Specifications.

Model

Lollipop Stick Making Machine

Output

150-600kg/h

Weight of candy

according to customer's requirement

Pouring speed

30~35n/min

Steam consumption and pressure

400kg/h, 0.5~0.8Mpa

Compressed air consumption

0.25m³/min, 0.4~0.6Mpa

Workshop environment Temperature

20~25℃; Humidity:55%

Power

45Kw/380V

Machine length

16m

Weight

4500kg
Lollipop Maker Machine Service:
1. Pre-sales: change the design of the Lollipop Stick Making Machine according to the special requirements of customers, tailor-made.
2. In-sales: Follow up the production progress of customers at any time and strictly control the quality of lollipop making.
3. After-sales: Assign special technical personnel to the site to guide the customer's installation and commissioning.
We gather excellent scientific and technological talents and take the international market as our guide to make Lollipop Making Machine reform and update continuously. We have a perfect service system, and as the technology is constantly updated, we also provide reliable upgrade service to our customers, guide the installation and commissioning, and provide the process recipe. We look forward to cooperating with you!